The Booster section of the Store and Inventory contains boosters: items that speed up game progress by increasing the amount of experience and coins you get, by increasing your chances of finding an item, etc.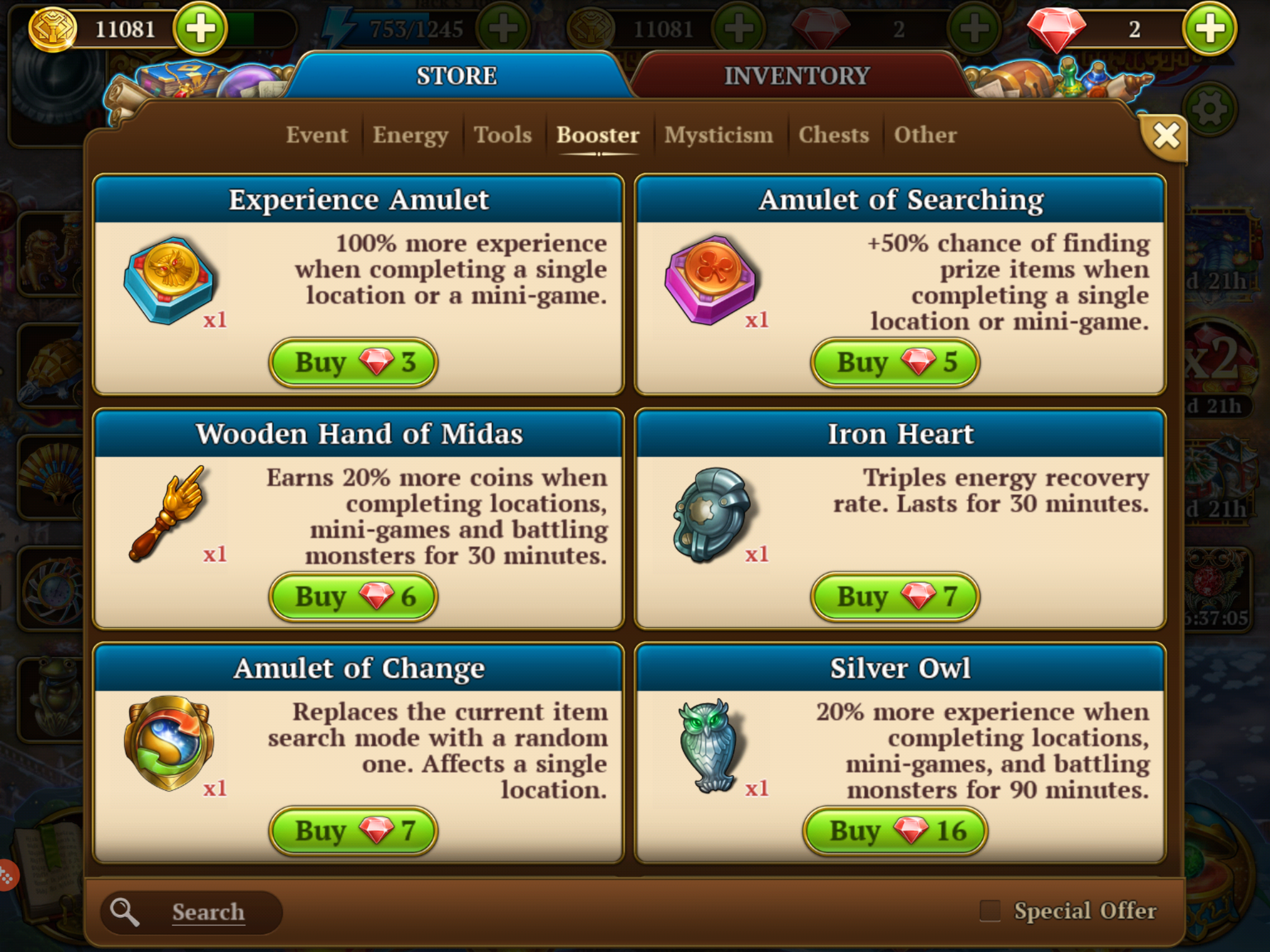 Boosters that have a limited duration are usually activated from the Inventory.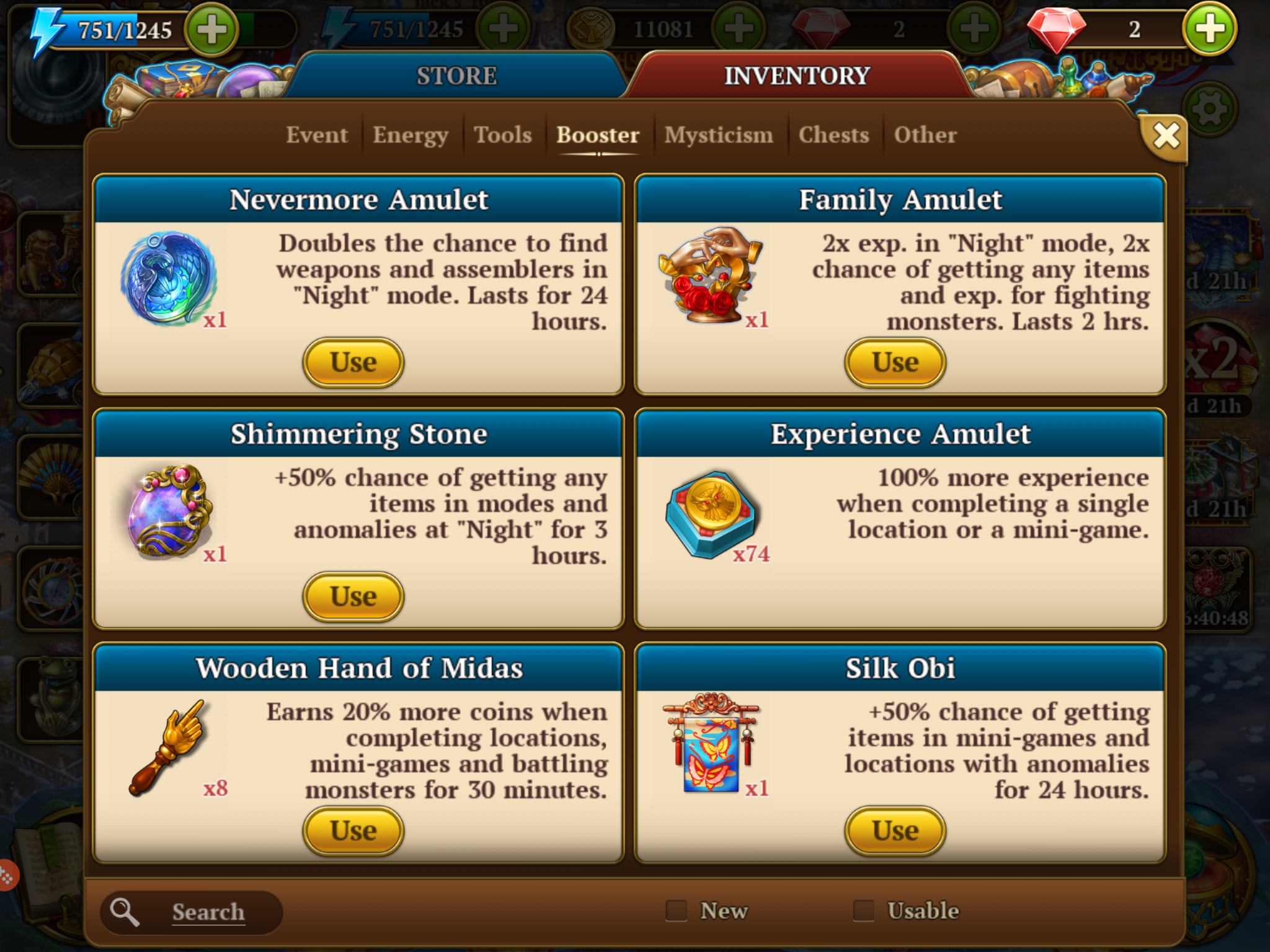 Boosters that are used once per location are activated in the location or mini-game Entrance Window.
You can get them as a reward for completing investigations and event quests or for assembling collections. You can also buy them in the Curiosity Shop.