One of the mini-games with match-3 mechanics available to the event participants.
Your goal is to find and extract special items hidden under the tiles of the playing field. Tiles can be removed by matching the gems on them.
To access the mini-game, you need special items that can be obtained by completing the event location.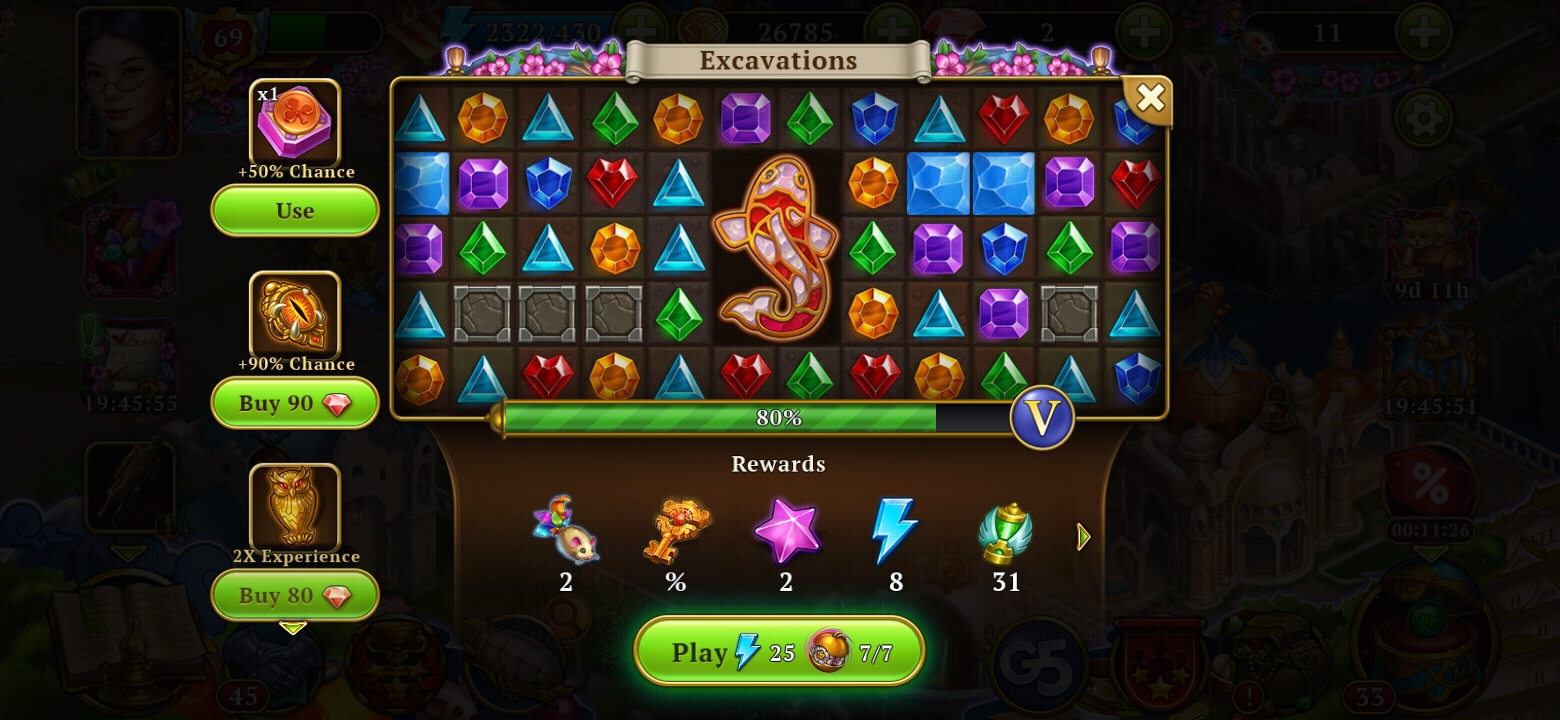 "Excavate" valuable items by matching precious stones.
The "Excavations" mini-game becomes available after the first completion of an event location.
The valuable items excavated in the "Excavations" mini-game are the event currency.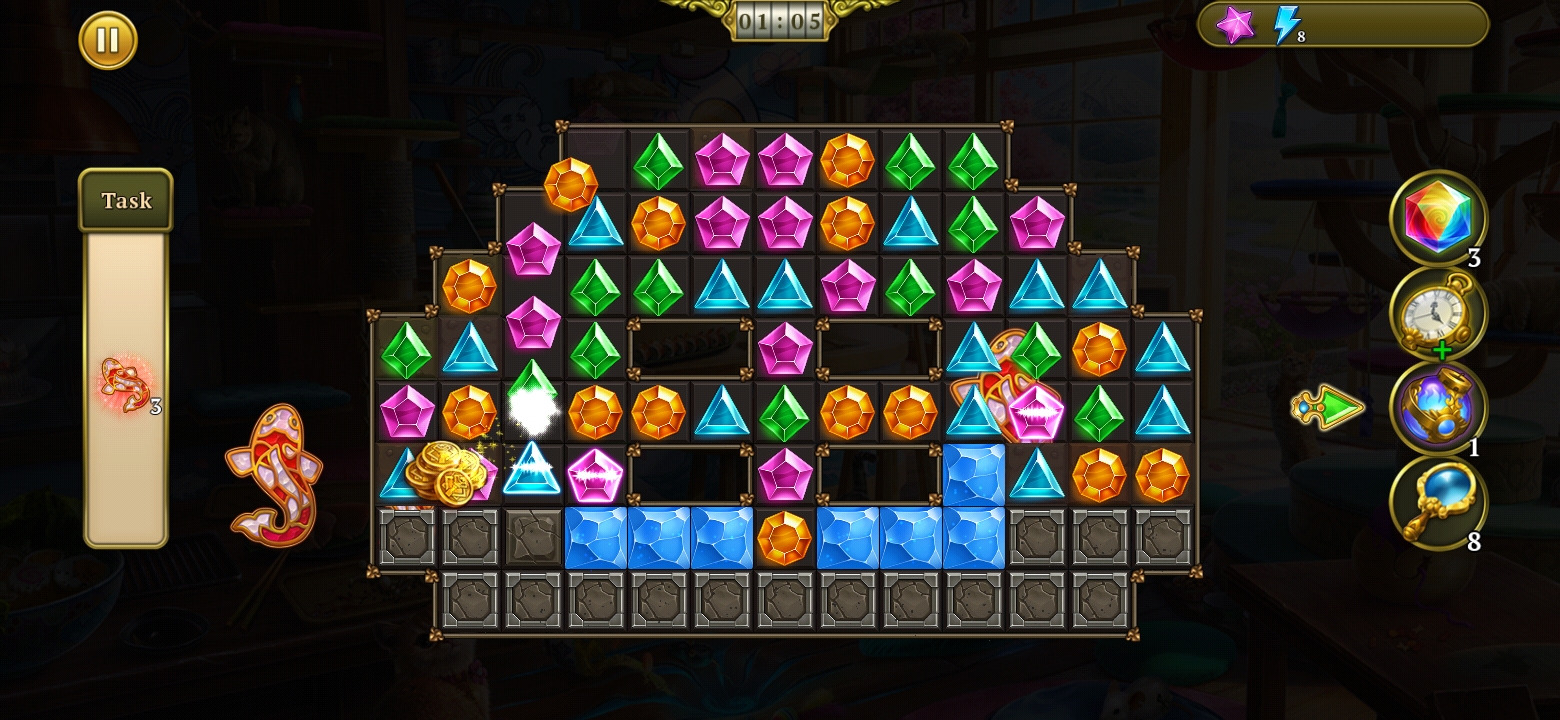 In addition to energy, special consumables are needed to enter the "Excavations" level. They can be obtained: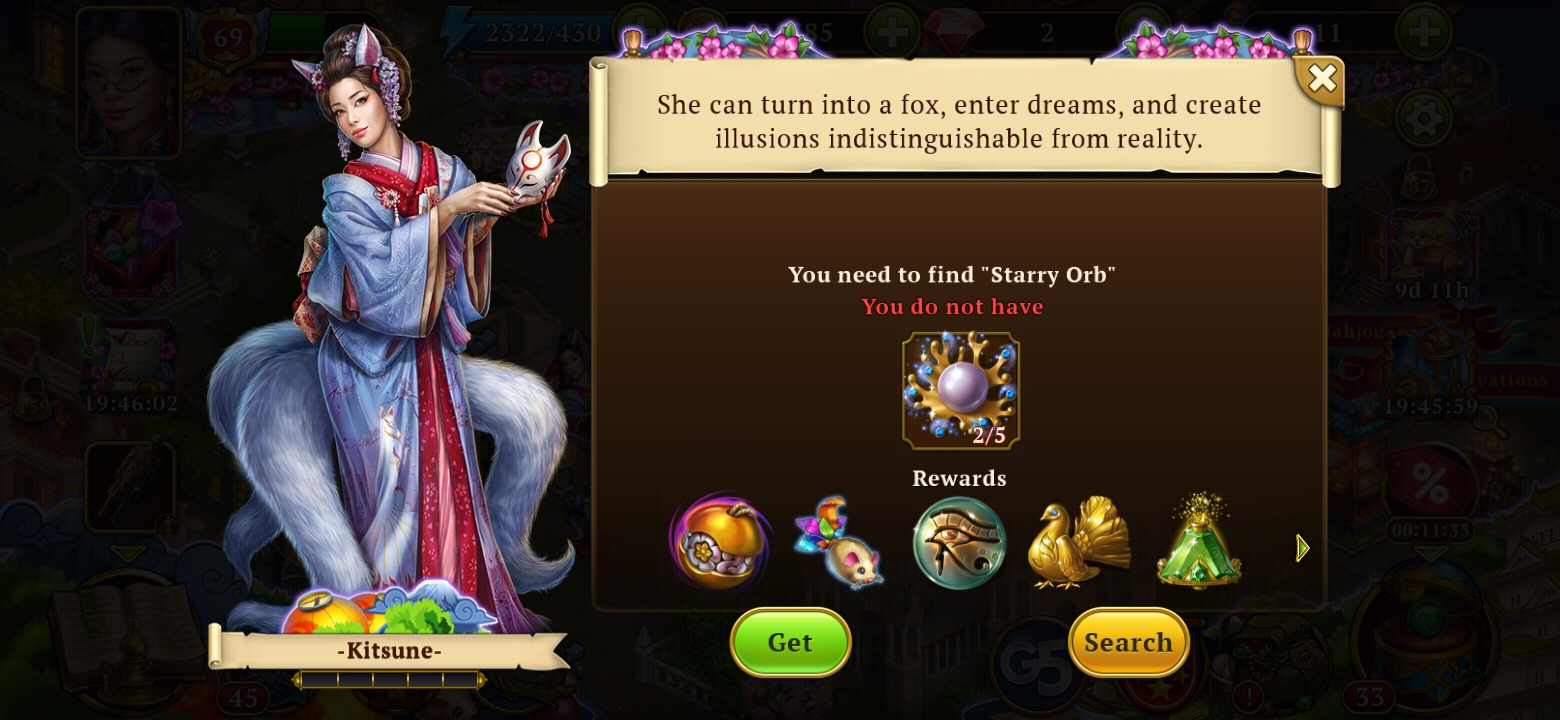 When a new event starts, the game starts from the 1st rank.
The "Excavations" mini-game can be accessed by tapping the corresponding house on the map.