Magical Items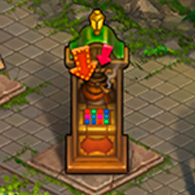 One of the mini-games with match-3 mechanics available to the event participants.
Your goal is to lower the special item to the bottom of the board.
To do this, you need to remove the gems under the item by matching them.
To access the mini-game, you need special items that can be obtained for completing the event location.