Sticker sets are stored in the Moments section of the Diary. They are available during certain Events, each set featuring 12 to 15 stickers.


The player receives a super energy item that provides unlimited energy for three hours for collecting a full set of stickers.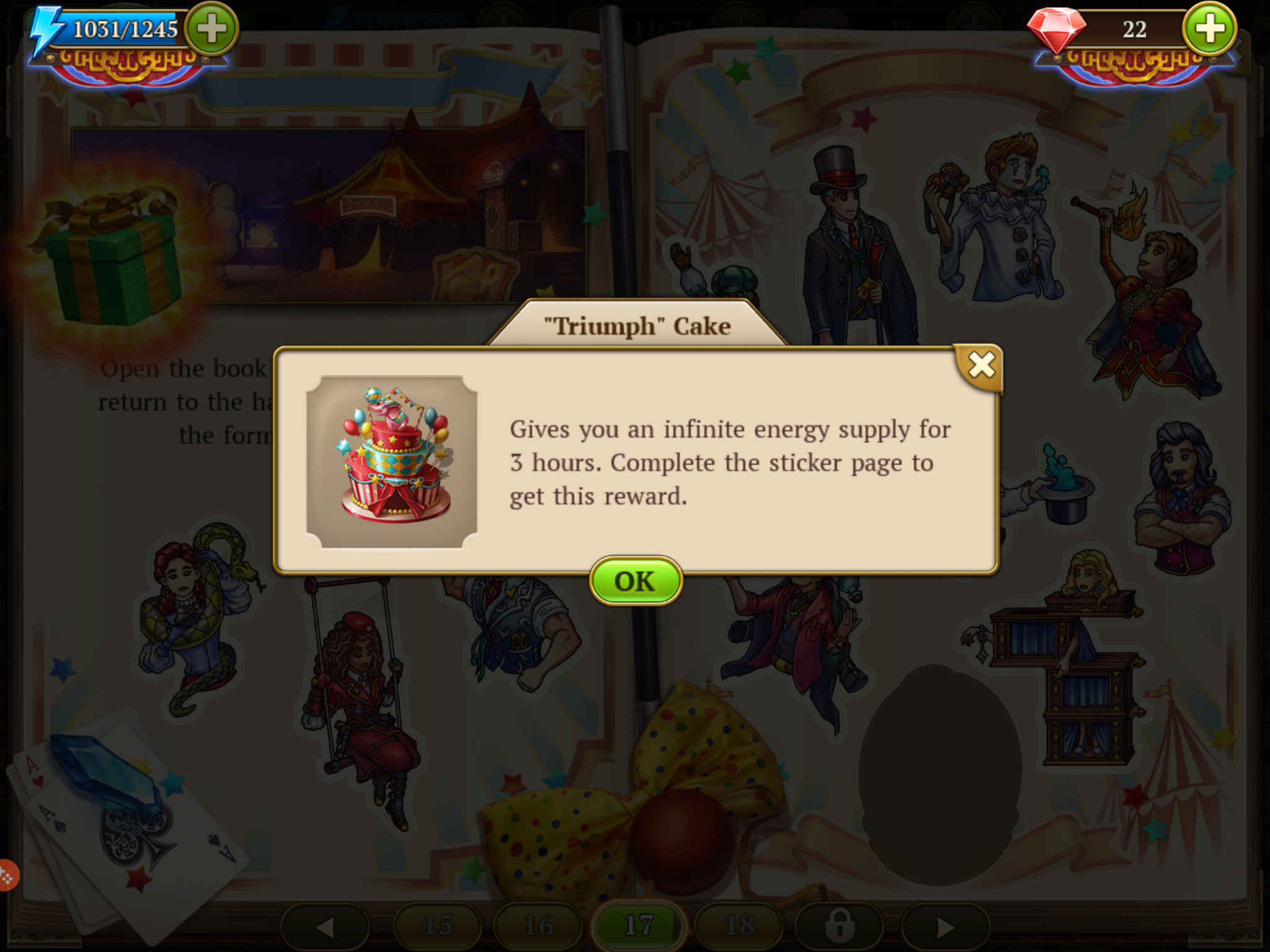 If the player hasn't received any stickers during an Event, the Event's sticker page will not be saved.